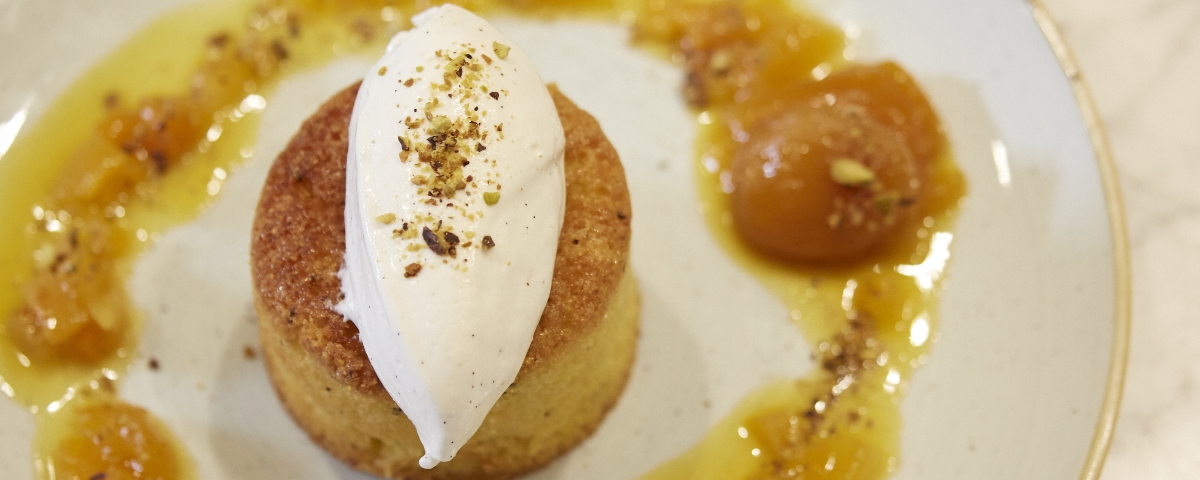 Reviews
Sophisticated food at Corte Madera's Boca Pizzeria
Christina Mueller, Marin Independent Journal correspondent
Baby octopuses are not cute and cuddly, nor are they overfished in California. Eating these lime-sparked beauties at Boca Pizzeria, Corte Madera is, then, a guilt-free oceanic delight. Partnered in marinade and on grill with cipollini onions, the tiny cephalopods ($8.50) sporting a hint of char, were beautifully tender, the soft onions a supporting note, à deux. It was a clue to expect more than just pizza at this lively pizzeria.
Open since December 2011 at the Village Shopping Center, Boca Pizzeria serves classic Neapolitan pizza. Chef and partner Sam Ramadan, known for his American menu at Boca Steak in Novato as well as his nearby Boca Pizzeria, received his official pizzaiolo certification from the Neapolitan pizza watchdogs, or Associazione Verace Pizza Napoletana (AVN). Boca's wood-burning oven, stoked with apple and almond wood, reaches the AVN's mandated 900 degrees and speedily gives the pizza char and bubble. Topped with raw arugula, prosciutto di Parma pizza ($15.50), sized to the AVN's required 11 inches diameter, had a chewy crust and just the right amount of fresh mozzarella.
But the diverse options elsewhere on the menu signal that Boca Pizzeria is not just a Neapolitan pizzeria but an Italian restaurant with American flavors. Yes, there is a Caesar salad ($9.50) but more spirited was the thick-cut beet salad ($9.75), which layered the bass note of the beets with the sharp tang of frisée and a creamy sweet-and sour-dressing. Bruschetta ($7.95), a slather of pureed garbanzo beans and grilled eggplant, trilled a summer song with a zippy tomato relish and fresh mint.
Shah Bahreyni, Boca's managing partner, sources only organic tomatoes and herbs, resulting in pure flavors wherever they are used. Normally a sedate dish, rigatoni marinara ($10.95) was sunny with San Marzano tomatoes, each noodle perfectly coated in the bright red sauce. Salmon ($18.95) was dressed for the season in an herbaceous chermoula. A quenelle of tomato-almond pesto, rough and sweet, added charm to the subtle salmon, the pesto's flavors a seasonal match for the chermoula.
At lunch there are sandwiches ($8.95 to $10.95), at the bar, seasonal cocktails ($9; watermelon margarita anyone?) and numerous local wines on tap. Service is tableside throughout the day. Orange sails shade the broad patio while inside the vibe is urban industrial. Distressed wood-paneled walls, reclaimed from a Napa barn gives way to an open kitchen, steely and shiny. Plumber's pipes fitted to round, clear lamps and aluminum shades turned sideways and placed high along the wall give the room a casual, rustic feel.
Bahreyni and Ramadan, who both live in Marin, are looking to take their winning formula to the East and South bays. Certainly, classic, well-made pizza is always in style. Pair pizza with simple yet refined food and a close watch on organic and sustainable ingredients, and the bar is raised another notch. Boca Pizzeria offers more sophisticated food than might be expected of a pizzeria.
Boca Pizzeria in Novato is a standout
Carey Sweet, San Francisco Gate, Special to The Chronicle
The front door of Boca Pizzeria in Novato displays a document proclaiming that the restaurant's chef-partner, Sam Ramadan, has completed Verace Pizza Napoletana training. The cafe and wine bar, which opened in June, awaits its final inspection for certification.
Your server probably will mention the VPN designation, smiling and pointing to the wood-burning, 900-degree oven that is the centerpiece of the exposition kitchen.
It's a reasonable point of pride. The 10 pizza combinations ($12.95-$14.95) are honest renditions. They arrive moist-chewy in the center and crisp-bubbly on the edges, though one evening the undersides of two pies were nearly charred.
Toppings are premium, such as the Farmers ($13.95), with judicious scatterings of pancetta, potato, leeks and snowy blobs of burrata crowned with a golden-yolked egg.
But the sizzling sounds and enticing smells emanating from the kitchen are clues that servers could be boasting about more.
This is the second restaurant for Ramadan and co-owner Shah Bahreyni, who also own Boca Steak a block away. And it's a solid addition to a neighborhood that has a dearth of notable restaurants.
The space soars with airy elegance, from the two tall walls of windows overlooking the wraparound patio to the contemporary warmth of weathered wood inside, set with industrial lights and accented simply by three big tin wall frames inset with wood and more lamps.
Most evenings, the bar buzzes with energy, and guests gather at the 10-seat communal table to sip wines like a Saintsbury Garnet Carneros Pinot Noir, drawn from a keg wine tap.
I've staked a spot here for quick dessert fixes such as the torta della nonna ($7), with its not-too-sweet cheesecake-like slab of mascarpone and goat cheese accented with honey and pine nuts.
When our appetizers arrived, my friend smiled. "I was kind of expecting dainty," he said, led by the reasonable prices for well-crafted dishes like pecorino-pine nut flan over wilted leeks ($7.95), and braised lamb tongue on a rustic bed of ceci beans, tomato-mint salad and a touch of tahini vinaigrette ($8.75).
Yet portions are ample. Burrata ($8.75) feeds two, as a wet, elastic mound flanked by chunky olive tapenade, crostini, a drizzle of olive oil and a tiny hill of fleur de sel.
Salads are enormous. Caesar ($8.95) is one of the best versions I've had lately, gussied up with briny white anchovy fillets and crostini slathered in fresh roasted garlic mash.
There is actually a healthy serving of meat in the roasted leg of lamb salad ($12.95), though the mountain of arugula and radicchio belies that, burying the tangy apricot chutney and whole caramelized shallots. Pomegranate juice reduction makes a delightful sweet-tart dressing; if only the roasted potato cubes hadn't been nearly raw.
Given the grazing nature of the menu – it's common to see diners stabbing their forks into shared bowls of braised beef short rib pappardelle ($16.95) moistened in gustily spiced tomato sauce – attentive servers are careful to ask how you would like your meal paced.
"As it was ready, just as you requested," my waiter said, almost apologetically, putting down my portobello-porcini ravioli in lemon-black truffle cream sauce ($15.95) perhaps a minute after serving my octopus salad ($8.50). The octopus was exceptional, bringing grilled whole baby octopuses alongside golden-grilled cipollini onions and a flurry of bitter greens in a floral-earthy lime-cilantro vinaigrette.
There are just four larger plates – salmon, short ribs and chicken and, the most interesting, pork medallions ($15.95) atop white bean cassoulet and kale sweetened with fig-balsamic reduction. At lunch, you can choose from four sandwiches, but standards of rosemary chicken and grilled eggplant models are more serviceable than scintillating. An even better bet? The pizza.
Marin Dining
Boca Pizzeria packs 'em in after one week
Leslie Harlib, Marinscope

With pizza consistently rated America's No. 1 food choice, even over hamburgers and hot dogs, it's not surprising that a new pizzeria can expect to do well just about anywhere in the county.
But pack 'em in after scarcely a week in business? And we're talking about a huge operation, with seating for 80 inside and 70 outside on two spacious patios in Ignacio's Pacheco Shopping Center.
What's making Boca Pizzeria such a hot property is that it dishes out America's favorite food coupled with the trendiest of concepts: Local, sustainable organic ingredients and attention to tiny details, from the restaurant's design to its overall concept.
The pizzeria, which opened on June 18, is the brainchild of Shah Bahreyni of Terra Linda and Sam Ramadan of Novato, who are also the mainstays of Boca Steak.
"We wanted everything to be top-quality," said Bahreyni, following my visit. "It has been incredibly busy. We do 300 to 350 covers every night. Then there's our lunch business. I think it's a great concept and has really strong sustainability."
Just on visual appeal, it rocks. Boca Pizzeria's look was created by artist-restaurant designer Michael Brennan (Boca Steak, Marinitas), who has a knack for turning out sexy eateries. This one seduces through industrial chic — urban style set smack in the heart of suburbia.
The contrast is refreshing. I loved the high wooden loft-style ceiling, the sleek lighting and the open kitchen, with its almond-wood-burning oven that roars at 900 degrees. The outdoor patios offer olive trees or hedges for shade and beauty. Inside, cross ventilation from huge windows holds Novato's heat somewhat at bay. The décor makes you feel snazzy, even in baggy pants and a T-shirt.
When you sit down, the sense of theater continues. Your server will automatically tell you about the imported San Marzano tomatoes and the pizza flour imported from Italy so the restaurant can proudly claim its official VPN (Association of Verace Pizza Napolitanana) rating. Currently, Boca is one of only three Bay Area pizzerias to earn this rating.
Most of the other ingredients are local. A starter salad called Rustico, of wild greens, grilled rosemary bread, dry cured black olives, heirloom cherry tomatoes, feta and preserved lemon-mint dressing ($8.75) not only popped with flavors, it sang jazz opera with its herbaceous assertiveness.
Pecorino flan ($7.95), a savory pudding with a deeply tangy cheese essence, was tempered by wilted leeks and roasted pine nuts. Pile this on crostini and it's a cheese lover's Waterloo.
More delicate is the housemade burrata, a newborn mozzarella like a shivery custard of just-solidified milk, sweet and moist, drifted with sea salt, drizzled with olive oil, teamed with black olive tapenade and served with crostini ($8.75). If you wanted a pizza experience but didn't want to invest in a whole pie, this dish is a cool, light alternative.
Pizzas are 12-inch pies with a set assortment of toppings. You can add prosciutto, arugula, wild mushrooms or an egg for an additional price; otherwise the kitchen makes up the combos.
And they're coming up with great ones. I loved the four cheese, a blend of goat cheese, fontina, feta and pecorino bolstered with plenty of whole roasted garlic cloves and Gaeta cured black olives ($14.50). It's richer than the Agnelli family.
Lamb sausage pizza had a spicy kick to the little meaty rounds of housemade sausage that are laid out on the fine, smoky, chewy crust with red onion, grilled eggplant, San Marzano tomatoes, feta and pine nuts ($14.25).
As you can guess from this plush assortment of ingredients, one pizza is plenty to share for two or even three people.
Boca Pizzeria is offering something for everyone by also offering entrees that sound so interesting, it's hard to pass them by.
For example, pastas include housemade portobello and porcini mushroom ravioli with lemon-black truffle cream and parmesan ($15.95); braised beef short ribs with roasted squash, Yukon mashed potatoes and Medjool dates ($19.50 and the most expensive dish on the menu), cannelini bean vegetarian cassoulet with basil pesto and bread crumbs ($3.95).
An entree of salmon with truffled chick pea puree, swiss chard, chermoula and tomato-almond pesto ($17.75) was perfectly cooked: the salmon rare in the middle, tender, bursting with flavor thanks to the combined Italian and North African accents in the garnishes and sides.
Of the desserts, all made in-house, we sampled a wonderfully mellow cheesecake called torta della nonna ($7), fluffy and soft in its blend of mascarpone and goat cheese with honey under a glass-thin cookie tuile with roasted pine nuts.
Of the housemade sorbets and gelatos ($6.50) we enjoyed lemoncello that popped with the liqueur's citrusy brashness, fresh raspberry and a potent, unusually smoky pistachio.
The wine list is a full page of California vintages, with more than two dozen by the glass, draft and bottled beers, and attractive non-alcoholic choices such as Sonoma Cider sparkling pear, or Navarro's glorious white Gewurztraminer grape juice.
Try Boca Pizzeria — not just for the excellent pizzas, but because it's a restaurant where the details are so nicely thought out, it's a pleasure to simply be there. I loved the fact that I can get a simple, even dietary meal, or vegetarian choices, while dining with friends who choose to pig or beef out. I loved the quality. And the bustle, the busyness, makes this northern Marin restaurant feel, in itself, like an epicenter. For Novato, that's hot.
Boca Pizzeria (bocapizzeria.com) is at 454 Ignacio Blvd., 883-2302. Reservations are a good idea for prime dining times. Loads of free parking on site.
Pretty to look at, Novato's Boca does pizza right
Tanya Henry, Marin Independent Journal

A couple of things happen when professional restaurateurs branch out from upscale dining into more casual territory. Diners suddenly have access to a caliber of dining and level of service that is typically reserved for high-end restaurants. And that is exactly what the team behind Boca Steak has achieved with its stunning new Boca Pizzeria, just a block away from its upscale relative in Novato.
Owners Shah Bahreyni and chef partner Sam Ramadan opened their Italian-themed restaurant a month ago, and already it appears to be running like a finely tuned machine. The breathtaking space that used to be home to a shoe store and a pizzeria has been completely gutted and transformed by uber-designer Michael Brennan.
The open, airy room with exposed structural steel and concrete, slatted wood ceilings and two outdoor seating areas with wicker chairs seamlessly combines edgy, modern industrial with Wine Country casual.
Whimsically designed light fixtures throughout the room evoke turn-of-the century gas lamps, adding a rustic charm to the 150-seat restaurant. This is definitely not your average pizzeria.
Watching Bahreyni work the front of the house is an impressive sight. He greets customers with genuine warmth and a big smile. He sets a professional tone and seems to have his eye on the kitchen, servers and diners all at once. On one visit, unsolicited, our very capable server revealed the staff was "like family." Like I said, impressive for any restaurant, but especially for one that is only a month old.
A pillow of house-made burrata ($8.75) comes with a drizzling of olive oil, toasted crostini and a dab of tapenade. More and more restaurants are making their own instead of flying in the prized mozzarella and cream specialty from Italy, and here its tangy, fresh and delicate textures near perfection. A surprising pecorino flan ($7.95) transforms and softens the pungent sheep's milk cheese to reveal its salty flavors combined with toasted pine nuts and shards of sauteed leeks.
Cheese in many forms is celebrated and appears on every one of the nine inspired wood-fired Neapolitan-style pizzas. One of the only items imported from Italy is the San Marzano tomato sauce.
Almost every other ingredient is sourced locally. Roasted wild mushrooms, fontina and taleggio cheese; lamb sausage with red onion, grilled eggplant and feta; and a prosciutto, arugula and mozzarella are a sampling of the thin-crust-style pies ranging from $12.95 to $14.95. We tried a farmers ($13.95) topped with pancetta, thinly sliced Yukon Gold potatoes, leeks, burrata and a fried egg. Wow. I've tasted a lot of pizza and I'm certain I would never tire of this one. The creamy textured cheese, tang of tomatoes all tempered with potatoes and egg – it doesn't get better.
Pastas are equally tantalizing, in particular a fettuccini bathed in a citrus-infused cream sauce, spears of asparagus and bits of basil ($13.95). The tender ribbons of pasta and hints of lemon make this dish sparkle. A heartier beef short rib papparedelle ($16.95) and a portobello and porcini ravioli ($15.95) are also on the menu.
Boca's wine list features offerings exclusively from California. The restaurant has also adopted a Tap System that allows it to pour wines by the glass directly from a keg, expanding the by-the-glass options.
Our order of pork medallions ($15.95) was nicely complemented by a glass of Saintsbury Pinot Noir ($10) that brought out the earthy figs and sweet balsamic in the dish. We ordered a Swanson Merlot on tap, but not surprisingly it was sold out. Instead we opted for an Uvaggio Primitivo ($7), but found the wine a bit cloying and lacking in complexity.
Dessert dazzles here, too. A torta della nona ($7) is classic Italian with its textured and not too sweet goat cheese filling topped with toasted pine nuts and a paper-thin wafer of spun honey. A dollop of mascarpone adds just the right sweet note. A chocolate terrine ($7) could have been presented with more flair, but the log of pure ganache surrounded by cr me Anglaise and sprinkled with pistachios would satisfy any chocolate lover.
With a flurry of restaurants opening in Marin this summer, this is one that shouldn't be missed. As Northern Marin continues to evolve with its changing demographics, so, too, does the crop of restaurants offering well-crafted, inspired cuisine.
Food: Livin' la vida Boca!
If it's good enough for Verace Pizza Napolitana, it's good enough for Novato…
Jason Walsh, Pacific Sun

Q: Boca pizza crusts are so thin that:
a. You could slice pizza with them
b. They've earned AMA approval as replacement tissue in skin-grafts
c. Even Jack Sprat'll lick the platter clean (good thing he's not on the Boca line staff)
The answer, quite obviously is none of the above. But they're still pretty thin–quite possibly the thinnest thin-crusters we've seen in Marin. Boca Pizzeria opened in June and instantly became Novato's lone Neapolitan-style pizza joint. While many Italian restaurants offer such Northern Italian pizzas, and even the more casual chains have thin-crust as part of their menus, at Boca thin crust pizza is the menu—with a handful of pastas and salads thrown in for good measure.
Boca rolls its dough in the space at Pacheco Plaza shopping center where Red Boy Pizza dished the deep dish for many years. But Boca's a different slice altogether. A sister restaurant to the excellent Boca Steakhouse a few doors down on Ignacio Boulevard, the pizzeria appears to be positioning itself as the North Marin suburb's "uptown" pizza restaurant—a sort of Manhattan-meets-Novato hybrid, but with better parking.
As your server will no doubt inform you within a few seconds of being seated, Boca pizzas are "authentic Neapolitan" style (certified by Verace Pizza Napolitana, which we guess is like an American Bar Association for crispy pizza makers), blasted in a 900 degree Italian wood burning oven for a mere 120 seconds. So, our pizzas were ready in practically the same amount of time it takes my wife to correct my pronunciation of bruschetta. And, on that note, Boca's bruschetta is a new favorite, at least for those of us who find the super-tomatoey versions a tad on the soggy-bread side. Boca's is toasted to a crisp and topped with a chickpea puree-eggplant-mint mix—highly recommended.
Boca's interior of deep colors and sharp shapes—brick-red upholstery, dark-wood furnishings, rectangled windows, tables and chairs—is the essence of business casual; its outdoor seating is more laid back with flower beds and the usual wicker. We sat outside, enjoying the view of plaza named for 19th century Marin land baron Ignacio Pacheco who is said to have "rode in a saddle encrusted with silver and gold." But all we cared about was whether his lot's new pizzas would be encrusted with salami and garlic.
Figuring that Boca Pizzeria's claim to fame was in its "certified" Neapolitan pizzas, we went with a trio of those, though the restaurant also offers a small selection of pasta plates ($14 to $17) and roasted meat entrees ($16 to $19.50).
The lamb sausage pizza ($14.25) was the consensus highlight of the meal, with the lamb meat teaming up with red onion and sheep's feta for one serious mutton-dominated taste. The four-cheese pizza ($14.50) ran a close second with sheep feta, roasted garlic, cured olives and goat's cheese; if that's authentic Neapolitan pizza, we now understand why the folks of ol' Pompeii stuck around as long as they did (probably hoped Mt. Vesuvius would cook their pizzas in two minutes). The smoked chicken pizza ($14) wasn't quite as bemusing as the others, but featured a few good bites of sun-dried tomatoes, Spanish onions and red peppers. The basil-chicken topping needed more of something—probably basil. And chicken.
The service was appreciatively speedy—that's one of the advantages to the two-minute pizza, we imagine. And our server was available, but not hovering.
With Novato's current slate of pizza joints—it's all Chicago style chains like Round Table, Red Boy, Extreme and Papa Murphy's—Boca has a good chance to carve out its own piece of the pie in the area. After all, we don't know of any other pizzeria in Marin whose wares come certified by Verace Pizza Napolitana.